Specialist in Integrated Food Production Systems, Product Development, Product Quality Control and Quality Assurance
Associate Fellow, World Agroforestry Centre (ICRAF)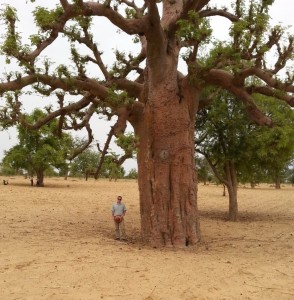 Eliot Masters is a specialist in integrated food production systems, product development, branding and marketing with over 25 years' experience designing, implementing and overseeing projects (both as Chief of Party and as Project Coordinator – more recently providing global technical oversight as a Project Technical Director).
Conceived, designed and implemented a series of targeted interventions based on integrated value chains development of agricultural, marine and natural products at the smallholder producer level. Technical focus on aspects of agro-biodiversity and nutrition including plant biodiversity and indigenous foods, integrated conservation and development projects (ICDPs), non-wood and non-timber forest products (NWFPs/NTFPs), product development and diversification, post-harvest processing, product quality control and quality assurance, definition and elaboration of product quality standards, and product certification.
With excellent communication skills in English, French and in Luo, he has designed and implemented applied research programs on natural product value chains and landscape-level food security and rural livelihoods.
Since 1988, Mr. Masters has organized and implemented 10 regional, international and inter-governmental technical conferences, has organized and led representation at 11 international trade fairs, and has served as a consultant technical specialist to the United Nations (FAO, WFP, UNEP and UNDP-GEF), donors (USAID, the CFC and the Rockefeller Foundation), NGOs (including IUCN, Oxfam GB, CARE, IRC, CHF and ACF), private consulting firms (Abt Associates) and international bodies including the CGIAR (ICRAF and ICRISAT) on assignments in 17 African countries (Uganda, Kenya, Ghana, Ethiopia, Sudan, South Sudan, Chad, Mali, Morocco, Senegal, Tunisia, Niger, Burkina Faso, Togo, Benin, Nigeria and Malawi), the Philippines, Vietnam and Myanmar (Burma).
Project appraisal and program design, monitoring and evaluation including
• pre-feasibility studies, value chain analysis, livelihood analysis, food security and vulnerability assessments;
• business plans, sub-sectoral market studies, situation assessments, risks and costs-benefits analysis;
• project appraisal, baseline and diagnostic studies, SWOT and stakeholder analysis;
• project mid-term evaluations, and post-project impact evaluations and ex-post evaluations
Fundraising and donor negotiations, project implementation and reporting
• Over 20 years of experience in program planning, project design and proposal development, fundraising donor negotiations, project implementation (supervising up to 52 staff), and reporting to multiple donors
• Mobilized US$5.5 million in development funds from bilateral (EC, USAID), multilateral (CFC) and private donors in support of four programs, implemented under difficult conditions including conflict and post-conflict
Networking applied research on agro-biodiversity, adaptation to climate change, biofuels and food security
• Implemented applied research programs on sustainable use and management of genetic and natural resources, including decentralized institutional capacity building of national agricultural research (NARS) institutions;
• Developed institutional and individual partnerships with a wide range of regional and international research institutions, and established working linkages with community-based producer groups across Africa
• Registered Expert in Environmental Impact Assessment (Kenya NEMA)
• Published three CFC Technical Papers (21, 39 and 46) for the UN-FAO, ICRAF and ICRISAT.
Contact:
Eliot Masters
Nelson Marlborough Institute of Technology (NMIT)
Nelson, New Zealand
Email (delete spaces): eliot.masters @ nmit.ac.nz / sheanut @ gmail.com
Tel.: +64 21 139 5272
Please click the link below to download a recent CV in .pdf format (7 pages)
Also see the following websites :